Microsoft .Net Development Services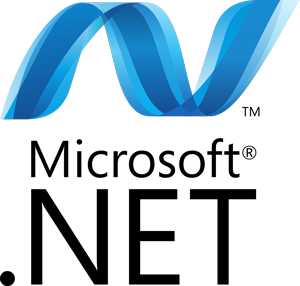 Influential's dedicated .Net team delivers a full range of .Net development services, with a vast array of experience and key knowledge of all the latest Microsoft products and technologies.
We cater for all industries, delivering a range of solution types including web applications, data ingestion, intranets, content management systems and more.
---
Featured Projects
Huge Efficiency Gains from Bespoke SharePoint WorkFlow

Industry Sector: Insurance
Challenge: Out-dated manual workflow with poor efficiency and KPI monitoring
The merger of two global groups formed a leading insurance company, with offices in cities worldwide to cater for an international network of clients. Empowered by the vast expertise of specialist underwriting teams they protect customers against ever-evolving risks. Their excellence is built on the strength of their client relationships and attention to detail across their 6 different insurance workflows. To ensure continued success their London HQ needed a cost-effective upgrade of the existing paper-based system, which was out-dated and fraught with limitations that affected their business.

Solution: Bespoke task manager built in Microsoft SharePoint
The Influential development teams delivered a bespoke software solution that overcame the challenges the insurer was facing – and at a reasonable cost. A digital task manager system was built on the SharePoint 2013 platform to replace the existing system and modernise processes. Influential teams worked swiftly and efficiently to minimise disruption to the business and to ensure the new system catered for the complex processes of the workflows. The entire digital system was built within 8 weeks with an easy-to-use custom user interface.
Empowered KPI Reporting through Web Application

Industry Sector: Energy, Oil & Gas
Challenge: Inaccurate KPI Reporting System By External Management
An international energy company needed a change to their existing PSD Web application and KPI reporting system, which was managed by an external company. They were unhappy with the accuracy of their KPI reports and wanted better control of their system by handling their reporting in-house. They needed the ability to input data via their PSD web application, with authentication to secure the site and create a log for all data entry within it. This application needed to be simple as many of their users would be accessing it from offshore rigs in the North Sea.

Solution: In-House Self-Service KPI Reporting via Web App
Influential worked on simple, user-friendly dashboards for the PSD web application that could be easily accessed by users on the offshore rigs. Full security was implemented to enable complete user-based audit trails for data entry and restrict the data entry to specific users. Data can now be entered by users in the UK, Netherlands, Norway & Canada, with multi-lingual support specific to each region. Combined with the power of SAP Business Objects, data can now be input, and stored in a data warehouse for reporting by the energy company themselves. A red/amber/green system now helps to monitor KPIs, alongside features to drill down to specific regions, hubs & Installations where needed.
Sleek New Site & Simple Editing with CMS

Industry Sector: Banking
Challenge: Company Refresh left Website in need of Update
An independent UK corporate bank decided it was time for an update and rebrand of their customer-facing website. Content changes in the existing site were difficult, and had to be scheduled in batches 3-4 times a month, making it difficult to ensure site info was up-to-date at all times. As such, the new site required all elements to be editable within a simple CMS, with multiple user accounts managed by an admin-approved workflow. The site needed to reflect the the bank's brand, align with their established social media presence and include dynamic feeds, such as RSS. Finally, it need to be device-responsive, with content functionality (such as form downloads) adjusting intelligently depending on the device.

Solution: New Site Built in CMS with Full Editing Controls
Influential teams worked closely with the bank's branding agency, to define requirements and migrate the flat HTML design to an Umbraco CMS, providing Umbraco training for management and design users. Much of the content is now directly manageable by the bank, facilitating up-to-date website content and financial information – ensuring compliance with FSCS regulations. The website includes online forms for investors, with data sent directly to the back office, automatically generating T&C's emails. Secure customer login accounts ensure that customers don't have to repeat the filling in of applications. Additionally, the bank now has an ongoing support contract with Influential which has new improvements to the solution happening at regular intervals.
---
Technologies & Platforms
Key Microsoft .Net Technologies

Core C#

ASP.NET MVC 3/4/5 – Websites

ASP.NET WEB API – RESTFUL web services

ASP.NET Webforms (to a lesser extent, used with SharePoint)

ASP.NET Identity

OWIN

OAuth

Entity Framework 4/5/6/7

WCF (Web services)

Windows Services

MSBuild

LinqToSql

LinqToCSV

LinqToExcel

LinqToXml

XSLT

Automapper

Castle Windsor

Ninject

iTextSharp

Common.Logging

JSON.NET

NLog

Log4Net

MiniProfiler

FluentValidation

Humanizer

Lucene.NET

Examine

uSync

SEOChecker

MVCMailer

HTML Agility Pack

Razor

Quartz.NET

SSH.NET

RestSharp

SharePoint – Content Hubs

SharePoint – Enterprise Search

SharePoint – Web Parts

SharePoint – Display Templates

SharePoint – Custom branding

SharePoint – Web services (incl. REST API)

SharePoint – Scheduled timer jobs

SharePoint – Embedded web applications (JS, Kendo UI, jQuery, ASP.NET MVC)

SharePoint – USer Controls

SharePoint – Master pages

SharePoint – Page layouts

SharePoint – Migrations

SharePoint – Web templates

SharePoint – Powershell deployment scripting

SharePoint – SSRS

SharePoint – PowerPivot

SharePoint – Powerview

SharePoint – Content Types

SharePoint – Site Columns

Platforms

SharePoint 2010, 2013, Online 365

Windows 2008/2012 etc.

IIS 6+

MSMQ

SSIS

Hyper V

CITRIX

Azure (websites, virtual machines, message queue, blob storage)

Umbraco (CMS)

Software Editions

.NET 2, 3.5, 4, 4.5, 4.5.1, 4.5.2, 6

C# 3.0, 4.0, 5.0, 6.0

Databases

Testing

Karma

Wiremock

Jasmine

NUnit

MoQ

RhinoMocks

xUnit

NSpec

Selenium

Front End

Tools

Visual Studio 2010, 2012, 2013, 2015

Visual Studio Code

Sql Server Management Studio

Powershell

Sharepoint Designer

Jenkins

Jira

Sonar

GIT

Resharper

GitHub

Notepad++

Sublime

FileZilla

Fiddler

SOAPUI

U2U CAML Builder

Powershell ISE

Sql Developer

Subversion

NPM

StyleCop
If you would like to talk to us about a business intelligence solution, software solution or any IT project you need to deliver successfully, please
contact us
. Visit us in the world famous
Searcys rooftop bar
of our landmark 30 St Mary Axe (City) site or at our Kent and Glasgow offices to discuss your needs.