Java Development Services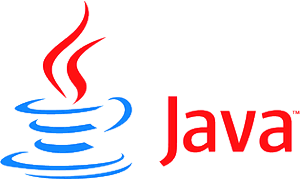 Influential offers a full range of Java development services, with a UK-based dedicated team comprised of individuals with up to 17 years of Java programming experience.
Our use of Agile methodology and expertise in a range of the latest technologies helps us to maximise performance and deliver robust, flexible and scalable custom enterprise solutions across all industries.
---
Featured Projects
Scalable Java Dev in SAP BusinessObjects
Industry Sector: Insurance, Finance
Challenge: BI Upgrades Broke Server Connections
An upgrade and migration of an insurer's SAP BusinessObjects estate to the latest release left an existing unsupported custom software Add-On unable to function. The upgrade introduced changes to the underlying schema that made it not possible to run the Add-On, preventing extraction of required metadata from their Central Management Server (CMS) database.

Solution: Scalable Java Program Built
Influential developed a new programme in Java using the SAP BusinessObjects Software Development Kit (SDK), packaging it as a Java Programme (.jar) to facilitate the scheduling of the programme via the platform's Adaptive Job Server. This approach ensures that the programme can be managed solely within the SAP BusinessObjects platform via the Central Management Console and the Instance Manager. SAP are committed to the continual development of the BusinessObjects in Java, ensuring that the proposed approach is also scalable in relation to future releases.
Bespoke App to Streamline Business
Industry Sector: Vehicle/Debt Recovery
Challenge: Inefficient Manual Workflow & Poor Data Access
A UK-based vehicle recovery company required a system to manage the vehicles stored in their car pound(s). Back-office, Newlyn Customer Service staff and bailiffs all needed to use the system, to access information both on-site and remotely. The new system needed to be integrated with the company's accounts package, remove the need for staff to create invoices manually, and cater for changes in the business, legislation and the relative priorities of the components.

Solution: Bespoke Application Developed
Influential produced a database and Java application to manage the storage of cars and production of charges/paperwork for customer collection. A module was installed to control 'Users and Permissions' allowing 3rd Parties to access the company's database securely. The application is cloud-hosted on a discreet server and is now accessible via web-browser, tablet or smart-phone.
---
Technologies & Platforms
Key Java Technologies

Core Java / J2EE

Spring – Core, Security, Integration, Testing, MVC, Data, Boot, etc

Hibernate / JPA / JDBC

Apache Libs (commons, stringutils, io, httpclient, mail, poi, etc)

Android

Mule ESB

Scala

APIs – Swagger, Jackson / GSON, REST, SOAP

XML – Jaxb, Xerces, XSLT

Reporting / BI – Jasper, Business Objects

Messaging – JMS, ActiveMQ, RabbitMQ

Logging – Log4J, Logback, SLF4J

Misc – EHCache, Quartz, Model Mapper, Jasypt, JSoup, MVEL, Imagemagick, Velocity, Joda Time, Guava

Aspects / Dependency Injection / Inversion of Control

Platforms

Tomcat 7 & 8

JBoss / Wildfly

Jetty

Mule ESB

Solr 4 & 5

Active MQ

Business Objects

Databases

MySQL
PostgreSQL
SQL Server
Oracle
In Memory – H2 / SQLLite / Derby

Tools

IDE – IntelliJ Idea, Eclipse, Mule/Anypoint Studio

Build Tools – Maven, Ant, Gradle

Continuous Integration – Jenkins

Issue Tracking – Jira

Code Quality – Upsource, Sonar, FindBugs

Source Control – Git, Subversion

Artefact Repository – Nexus, Artefactory, Archiva

API Interaction – SOAP UI, Curl, Wget

Containers – Docker

Front End

JSP / JSF

Wicket / GWT

JQuery

Javascript

HTML / CSS

Frameworks – Bootstrap, Handlebars,  Sitemesh

Charting – HighCharts, D3

Testing

Unit Testing – JUnit, Mockito, PowerMock

Integration Testing – Dumbster, Mockserver / Wiremock

Front End Testing – Selenium

Data Testing – DBUnit, Java Faker

NoSQL
If you would like to talk to us about a business intelligence solution, software solution or any IT project you need to deliver successfully, please
contact us
. Visit us in the world famous
Searcys rooftop bar
of our landmark 30 St Mary Axe (City) site or at our Kent and Glasgow offices to discuss your needs.