Metalogix Partnership Brings New Microsoft Migration Solutions
Posted on Wednesday 21st February 2018 4:31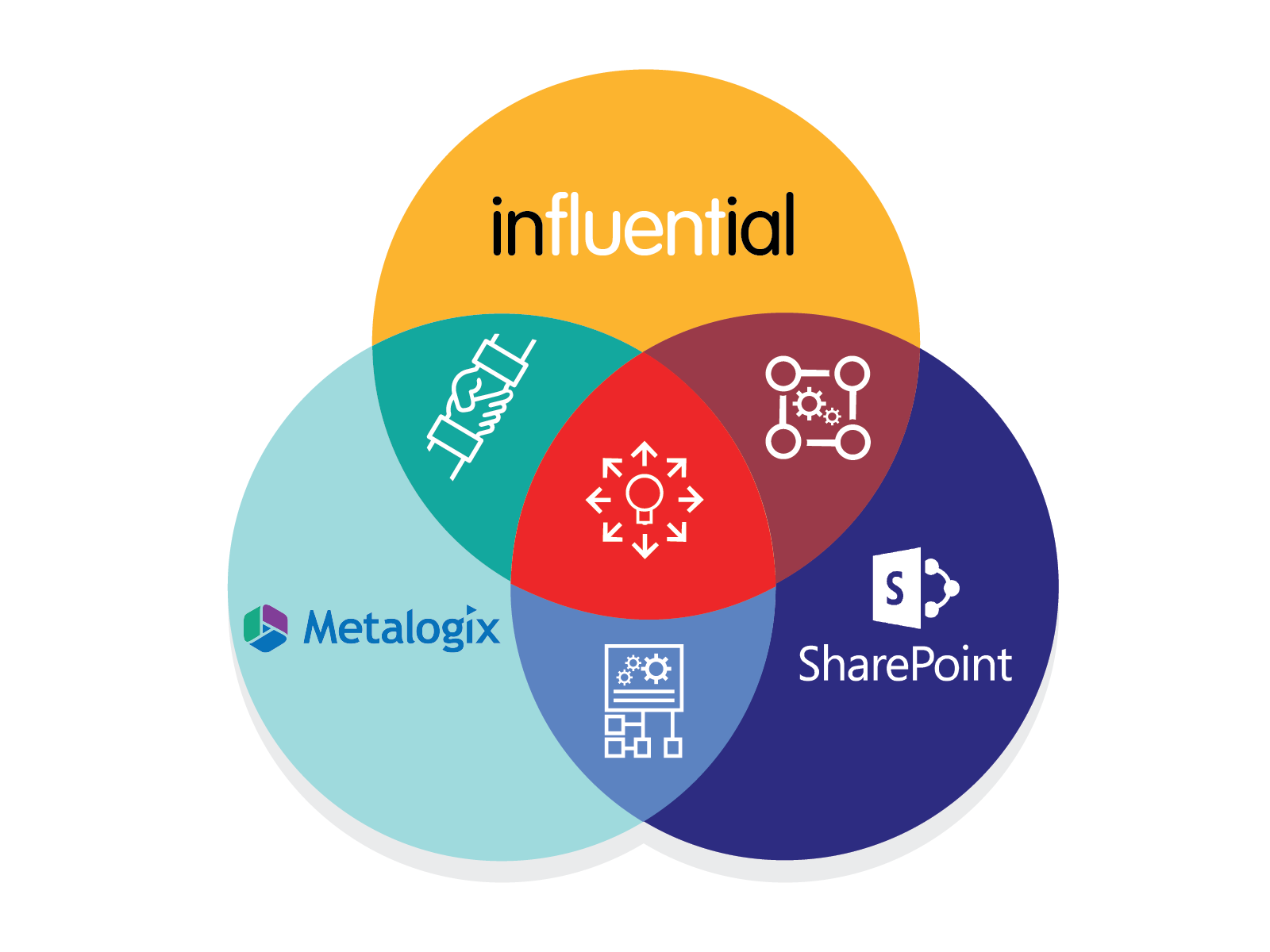 Influential are pleased to announce an exciting new partnership with Microsoft migration specialists Metalogix, further enhancing our Microsoft portfolio and ensuring our clients an array of cutting edge SharePoint and Office 365 solutions and expertise.
Metalogix: Move, Manage, and Protect SharePoint and Office 365
Metalogix solutions move, manage and protect content that lives within and around Microsoft SharePoint, Exchange and Office 365. This ensures your business has the freedom to collaborate and removes the risk of information loss. No matter what platform your business is using, on-premises or in the cloud.
Over the last 15 years Metalogix have grown into a global brand, defining not only the future of SharePoint and Office 365 management but how organisations collaborate in complex environments. They have learned a lot along the way, having seen first hand the struggles businesses have constantly moving content across collaborative environments, locally and in the cloud. How the battle between human resources, technical and business priorities, even networking logistics, can push the limits of project management and delivery.
As a result Metalogix have focused on developing products and solutions that remove the need for deeper human interactions without compromise on speed. Influential-Metalogix solutions bring flexibility and scalability to project planning and delivery, enabling even a single administrator to accomplish more during migrations.
Scalable SharePoint Solutions
Microsoft SharePoint and Microsoft Office 365 have been a game changer when it comes to collaborative workspace environments. From company intranets to secure document management systems, on premise and in the cloud, they continue to be at the cutting edge of scalable enterprise solutions and have helped make Microsoft current world leaders in this field.
However, it's not always straightforward for Enterprises to fully leverage Microsoft products. It's here where trusted Microsoft partners, with vast industry knowledge and decades of experience, can ensure your business gets the full value. This is particularly true of SharePoint and Office 365 environments and migration.
As well as vast experience, Metalogix bring to Influential SharePoint clients their range of bespoke applications including:
Influential-Metalogix: Maximise Your Business Benefits
Influential and Metalogix are perfectly positioned to deliver the most comprehensive Microsoft Partner solutions. We can help your business deliver the results you expect, and that your business stakeholders and clients need.