Influential Software Launches MuleSoft Microsite
Posted on Tuesday 5th July 2016 10:30
Influential launches new microsite for MuleSoft-related services and product licences, following new partnership announcement.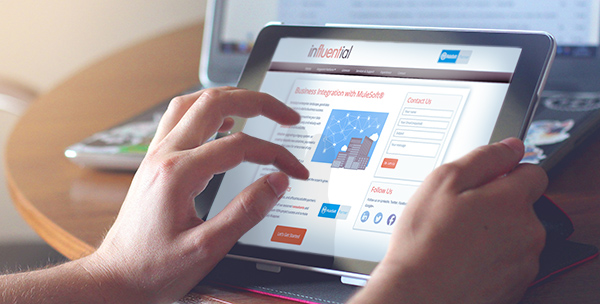 Further to Influential's announcement of the partnership with MuleSoft® a brand new dedicated microsite has been launched to tell our customers about the services, support and software licences we provide for the Anypoint Platform™: www.influential-mulesoft.com.
MuleSoft's Anypoint Platform™ is a powerful, unified, hybrid integration platform that uses API-led connectivity to create a seamless network of applications, data and devices.

As a ​MuleSoft Partner Influential can leverage strong implementation expertise and industry knowledge to offer our customers expert consultation services, support and arrange software licences for deployment.
Read more about MuleSoft's Anypoint Platform™ and the services Influential provides on the new website now: www.influential-mulesoft.com
For 25 years Influential Software has delivered quality business software & data solutions from within the UK. If you would like to talk to us about a business intelligence solution, software solution or any IT project you need to deliver successfully, please contact us.