IBM Forward-Looking Business Intelligence (FLBI)
Get a Better Look at Your Business
Forward-Looking Business Intelligence (FLBI) is a set of solutions that help organisations turn operational data into better decision-making capabilities. The tools your business needs to see the full picture and stay competitive.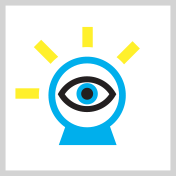 IBM FLBI helps companies make better choices by creating value through three areas:
Describing past events
Diagnosing current business status
Predicting future performance

Using a combination of predictive analytics and business intelligence FLBI can enable smarter and more strategic decision-making. This helps businesses handle markets, customers, channels and operations at all times.
Including reports, dashboards, scorecards, modeling and planning IBM FBLI can ensure your programs, services and products are created will a complete and timely insight into all factors critical to success.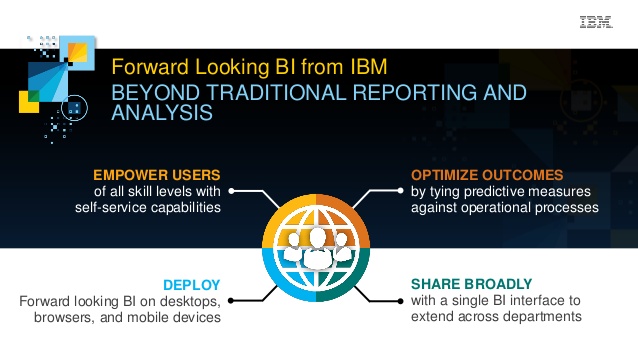 ↑ Forward Looking BI from IBM: Beyond traditional reporting and analysis
Discover how organisations have benefited by combining BI with predictive analytics, watch 'Analyze your past and present to shape your future' [Video, 04:15; opens in a new window] on the IBM Business Analytics YouTube channel.
"When you combine Cognos Business Intelligence with SPSS predictive analytics solutions, you can see more and do more with your information."
Learn how forward-thinking BI can support your business decisions in the IBM whitepaper BI forward: A full view of your business. [PDF 1,062KB – page opens in a new window]
"Help you use the past to understand the future and provide you and your users with what you need to drive your business forward… Predictive analytics enhances the value of deploying BI reports, dashboards and scorecard capabilities throughout your enterprise with visibility into your past, present and future".
Infographic: Forward Looking Business Intelligence (Click here to view)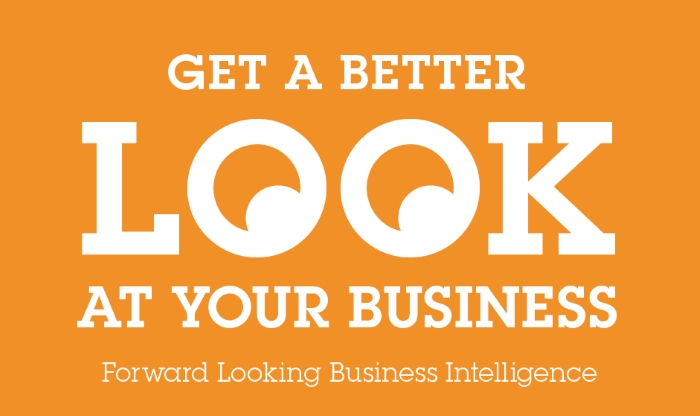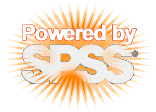 If you would like to talk to us about your requirements for a business analytics solution or any IT project, please contact us, pop in to the world famous Searcys rooftop bar of our landmark 30 St Mary Axe (City) site or visit us at our Kent and Glasgow offices.