IBM Cognos TM1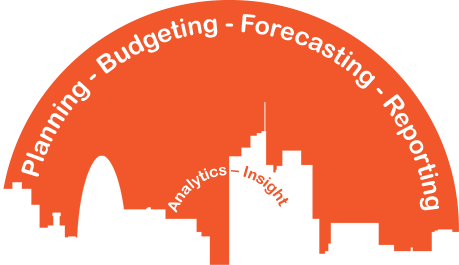 IBM Cognos® TM1® facilitates the complete process of planning, budgeting, forecasting, reporting, score-carding and analysis with reliability and efficiency.
Powerful planning and analysis: Create and analyse sophisticated plans, budgets and forecasts, even based on large data sets.
Integrated scorecards and strategy management: Monitor performance metrics (KPIs) easily with integrated scorecards and strategy management and align this progress with corporate objectives and dynamically adapt resourcing and forecasts
Flexible modelling: Develop and deploy even the most complex planning, analysis and profitability models using a guided modelling environment, to reflect a constantly evolving business environment
Extensive mobile capabilities: Collaborate with colleagues – including remote and distributed users – across your organisation through a range of mobile devices, including iPad.
On-premise or on-cloud deployment: Provide all the functionality of the on-premise solution with optional cloud-based deployment–plus enhanced collaboration and mobile capabilities when accessed through the IBM Concert interface.
IBM Cognos TM1 is an innovative
environment for rapid plan modelling >
< Publish plans in easy-to-customise dashboards
Point & Click to add dimensions to cubes >


To find out more about planning, budgeting, analysis and scorecarding capabilities that help you fine-tune finances and optimise progress towards you organisation's objectives, please read the Cognos TM1 datasheet [PDF, 12pp]
To discuss how your organisation can benefit from TM1, please contact us.
We regularly hold TM1 webinars. The next date is yet tbc; please register your interest here.