6 Simple Reasons Why You Should Upgrade to SharePoint 2016 Right Now
Posted on Wednesday 11th May 2016 10:30
SharePoint Server 2016 Has Arrived

This week Microsoft announced the general availability of SharePoint Server 2016 for on-premise content and collaboration. This is following the Release Candidate and Release to Manufacturing announcements earlier this year.
SharePoint Server 2016 boasts innovative improvements in 3 key areas: Enhanced user experiences, compliance and reporting and a new cloud-inspired infrastructure. New hybrid cloud capabilities will allow organisations to benefit from the best of cloud-based collaboration, whilst still maintaining on-premise data storage and applications.
General manager of Microsoft SharePoint and OneDrive Seth Patton describes this as "the most reliable, scalable and high-performance release ever" during his keynote speech of the Future of SharePoint live global web event.
The experts here at Influential can't wait to help our customers upgrade to this powerful new version of the tool. For anyone unsure of the benefits we've compiled a simple list of reasons what you should consider an upgrade to SharePoint Server 2016 right now: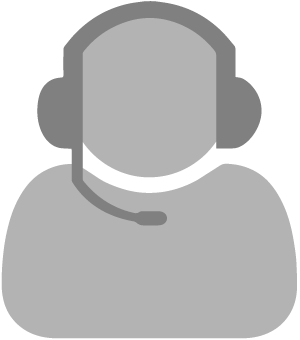 1. Continued Support
This one's obvious; if you're currently running SharePoint 2007 or SharePoint 2010 then you're no longer supported. Business today demands instant, reliable communication and collaboration between teams, customers and partners, so support for your enterprise's systems is paramount. New releases are a given and support for older versions of SharePoint can't continue indefinitely. SharePoint 2013 is currently still supported, but for anyone running this version who has doubts about an upgrade, let's move on to…
2. Improved Infrastructure and Performance
Microsoft continues to drive innovation and the wealth of their knowledge and experience with SharePoint in the cloud has fuelled this latest on-premise release. SharePoint Server 2016 is faster and easier to manage due to a new set of capabilities and features:
Zero Downtime Patching – Updating SharePoint no longer require interruptions with the new consolidated patches. Updates can now be delivered without having to take the server offline at all.
Increased Capacities – SharePoint now caters for the upload and download of files up to 10GB in size – the previous limit was 2GB. There's also double the search item capability and and list view thresholds than before – 500 million items per search server application.
Faster Site Collections – Templates allow creation of Site Collections in 1 second – a huge improvement on the 40 seconds often needed in SharePoint 2013.There's also a 5X increase in site collections and sites, and content databases, now offering capability for terabytes of data.
MinRole Management – This new feature in SharePoint Server 2016 provides easier server management by allowing farm administrators to define specific server roles. The standardisation of server topology helps greatly with performance, resilience and improving up time.
3. Improved Collaboration Experience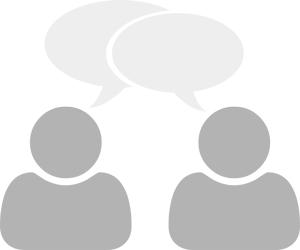 Enhanced Mobile Experience – You can now navigate the SharePoint Server home site on mobile by tapping easy-to-use tiles and links, as well as being able to switch to PC view if you wish. This displays site pages as they are seen on a client computer, and is also touch enabled.
Durable Links – Resource-based URLs, retain the link to your documents even when they are moved or renamed in SharePoint.
New Simple Controls  – SharePoint Server 2016 now provides quick access to operations related to document management in the library with new simple controls. This makes it easier to create, organise and share documents in your library, and make common tasks in OneDrive for Business more accessible.
New Site Folders View – All users are now brought to one place to work with files regardless of where you are. This new view will let you access and navigate the document libraries in sites that you're following with ease.
4. New Hybrid Possibilities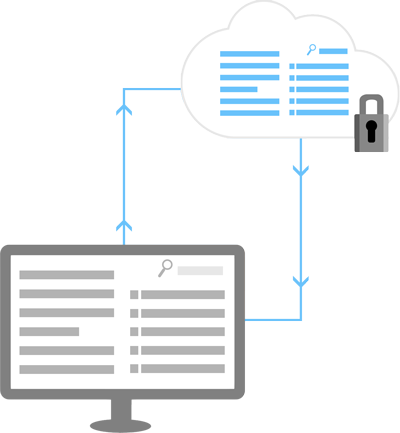 "SharePoint 2016 was born in the cloud and is future proof" – Bill Baer, Certified Master for SharePoint
Growth in SharePoint Online usage has proven that users have started to head towards the cloud, but there are plenty that still want to operate on-premises. SharePoint 2016 gives the best of both worlds.
Cloud Hybrid Search – Working with Office 365, SharePoint 2016 delivers a unified search experience. By storing your index – not your data- in the cloud, you can display all search results on one page without the need for Result Blocks, listing both Office 365 and on-premises results together.
App Launcher and Enhanced UI – Navigate easily between SharePoint and Office 365 with the App Launcher and changes to the UI –  both interfaces are near-identical, matching the streamlined Office 365 experience and allowing you to view the sites you follow all in one place.
New Compliance Center – Not only does SharePoint 2016 allow you to leverage a lot of the compliance features in Office 365, but also introduces new sites to help you build your own policies and help you stay in control.
Data Loss Prevention – SharePoint Server 2016 now provides the same data loss prevention capabilities as Office 365.
5. Influential Are SharePoint Experts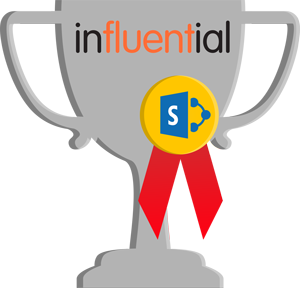 If you're reading this then you've already done the hard part: You've found Influential.
Upgrading a system can be daunting, and many organisations choose not to simply due to concerns about disruption to business, or the scale of migrating from established applications to something totally new. With Influential's expert consultants and development teams at your disposal, an upgrade or migration to SharePoint 2016 is fast, seamless and pain-free.
No matter where you're starting from, Influential's experts will guide you through your requirements, delivering a SharePoint deployment filled with the exact features and tools that your enterprise needs.
6. There's Still More to Come in 2016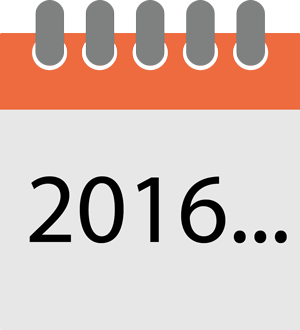 Alongside the on-premise announcement this week came the unveiling of their vision for the future of SharePoint.
The following capabilities due to roll out this quarter:
Access to SharePoint Online document libraries and Office 365 Group files from the OneDrive mobile app.

Intelligent discovery of documents from both OneDrive and SharePoint.

Copy from OneDrive to SharePoint in the OneDrive web experience.

OneDrive Universal Windows Platform (UWP) application.
And before the end of calendar year 2016:
Document analytics surfaced in OneDrive to provide insight into document usage, reach and impact.

Synchronization of SharePoint Online document libraries with the new OneDrive sync client.

Synchronization of shared folders with the new OneDrive sync client.

Mobile access to SharePoint document libraries in on-premises farms.

Move and copy files between OneDrive and SharePoint in web experiences.
Interested in SharePoint 2016?
Influential is a leading SharePoint consultancy in the UK and our expert teams are ready and waiting to help you upgrade to this innovative new release of SharePoint on-premise.
To learn more about Influential's track record  with SharePoint, take a look at our dedicated SharePoint microsite.